You don't get over killing your sister's husband. Accident or not. When twenty-four-year-old Kate Hathaway graduated with honors from Emory University, she couldn't wait to begin an exciting career in publishing. But one stupid mistake on a cold, rainy morning in Atlanta changed everything. Not only was Glen Lloyd Hastings her brother-in-law but he was also her best friend. Tormented by guilt, she vowed to do anything to make amends to Stacey—her provocative, pampered sister. The once-brilliant career woman settles into a life of loneliness and caring for her ailing mother. On a business trip to New York City, she meets an enticing, mysterious man who coaxes her out of solitude and into a fiery love affair. Not so fast. Stacey won't allow it. The sisters become entangled in secrets, back-stabbing, and betrayal. Is it revenge or something far more sinister?
Praise for Sally Saylor De Smet:
"De Smet pens a chilling tale."--Manhattan Book Review
"There is a natural flow of De Smet's pen that allows the reader to be an active listener."--Feathered Quill Book Awards.
"De Smet's writing style is haunting and delicious." --Reader's Favorite.
An Excerpt from Chapter Four
I slowly looked up to find a tall man with wavy brown hair, cobalt blue eyes, a mustache, and thick brows. His eyes had a hint of amusement, like he was waiting for me to say something. "Um...how do you know I don't live here?"
"Well, young lady," he said, flashing a wide grin. "This is a hotel."
"Oh, yeah," I replied with an awkward giggle.
"So, are you here for the writer's conference?"
I tried not to gawk, but the man brought a lot of heat with him. "I work in publishing. I'm here from Atlanta. You?"
"Brooklyn. May I sit here?"
"S-Sure," I said, glancing around to notice there were plenty of other seats. It only took one glance to catch the other women in the lounge ogling him. He was gorgeous — the red-carpet, leading-man brand of gorgeous. Think Tom Selleck. Robert Redford.
He held me in his stare. "Did I mention I wrote a book on how to discover a beautiful woman in a bar?"
I checked out his left hand — no wedding ring. No tan line either. "Is that why you're here? To shop your book?"
He smiled and waggled his brows. "Passé. Don't need it now. I've found the most exquisite woman here," he said, motioning to my drink.
Heat raced through my body as I turned and discreetly dabbed my forehead with a napkin. The bartender set my fresh cocktail down along with something red for the stranger. "Bloody Mary?"
"Brooklyn Bitters," he said, bringing the glass to his enticing lips. "Nothing like vermouth and Campari with a slice of orange. The only difference between a Manhattan and a Brooklyn Bitters is whiskey. Never understood why New Yorkers would elevate Canadian whiskey over sweet vermouth. You should try it."
With his imposing size, muscular arms, and prominent jawline, he looked more like an Olympian than a dude from Brooklyn. "I'll stick with mine. Thanks."
"So," he said. "Should I know your name?"
"I don't know. Should you?"
The stranger leaned forward with his eyes on me. "Shouldn't I know the name of the woman I might spend the rest of my life with?"
I nearly spewed my drink. "You're hilarious! Keep working on that book. It's loaded with clichés."
"Now, you're offending me," he pretend-whined. "You're not married, are you?"
I held up my left hand. "No, and you?"
"Engaged once, but it didn't work out." He extended his hand. "Gunner Baldwin. It's a pleasure to meet you."
We shook hands. "Katherine Hathaway...call me Kate."
"Interesting you're in publishing. My mom was a writer."
"Oh? What does she write?"
For the first time since he sat down, he glanced off with a pained expression. "Did. My parents were killed in a plane crash when I was a teenager."
"Your parents? I'm so sorry."
"Thank you. She wrote romance novels. Funny, here I am at a writing seminar. She used to take me to bookstores and the library. I still go once a week. Makes me feel closer to her. My mom would have loved this, mingling with fellow authors."
"I'm sure," I said, wishing I could think of something wise or comforting.
"Do you suppose this could be fate? How do I say this? I feel like we were meant to meet. Does that sound ridiculous?"
It did, although there were coincidences. His mother wrote romance novels and I did put that dress in the suitcase. Could this be destiny? "Well," I answered, remembering my addiction to love stories. "I don't know you."
"Tell me, Kate," he said, touching my hand. "Do you believe in destiny?"
I swallowed hard as an air bubble crept down my throat. The word destiny had been on my mind not one minute ago. "It's possible...well, yes. Maybe."
He swiveled and faced me with his hands on his knees. "Tell me about Kate Hathaway," he said, motioning to the bartender to serve me a third cocktail.
He was the most breathtaking man I'd ever seen, but he was more. He had a way of caressing me without touching. The unfamiliar sensation both exhilarated and scared me. I took a long drink. "Not much to tell."
He leaned closer. "I feel a pull. Don't you?"
His words sent shivers racing up and down my arms, hinting that my life might gain color and excitement. The feeling alarmed me; no way could I let my long absence from dating and addiction to romance novels derail my common sense. I straightened up and cleared my throat. "As I said, I don't know you."
He tilted his head back and moaned. "Oh, my God, you think I'm a stalker."
"Touché," he replied, with a chuckle. "Not at all, but I am intrigued by you. Okay, how about this. What is your favorite music and what makes you laugh and cry?"
"Couldn't you start with something simple like what's your favorite hobby?" I pointed my finger in a "you first" gesture.
He cocked his head and grinned. "All right, you win. Standing in line at the DMV makes me cry, and Robin Williams makes me laugh. As far as music, I'm a rock n' roll guy. Country too. If you lived in Brooklyn, I'd take you to La-Morz. Bob Dylan played there last week. What do you like?"
"Classical. Artists and poets inspired so much of the music."
"You like classical music?"
He raised his eyebrows. "Do you think a guy who wears cowboy boots can't appreciate classical music?"
"No, I didn't mean..." I stopped and put my fingers to my lips. "Actually, I did."
"That's okay. Truth is, I couldn't tell an opera from a symphony. I hear Amadeus is an interesting new musical. We should see it. Both of us appreciating music and all."
I held the glass over my mouth to hide my smile. It seemed like we were on a first date instead of a chance encounter.
Gunner gestured for another Brooklyn Bitters. "What makes you cry?"
"Music. Every ballad I've ever heard makes me cry, but as far as classical, I would say Adagio in G Minor. My grandma used to play it at night. I always wondered what she was thinking about."
"Don't you mean who she was thinking about?"
"Ah," I said. "My grandpa was alive, so maybe she was reminiscing about a long-lost love."
He nodded as the bartender set down his cocktail. "Some loves get under your skin."
He raised an eyebrow. "Well, that's awfully cynical, Miss Hathaway."
He rested his head on one hand and smiled. "If we become a couple, what would our song be?"
I glanced over my shoulder and made a face. "Are you for real? You better slow down on those Brooklyn Bitters!"
"I'm only on my second. Let's see," he said, stroking his chin. "Do you like the Stones? 'Wild Horses?'"
A mariachi band took the stage, tuning their instruments. One member announced something about Latin Night and the guests clapped and whistled. Gunner put his hand over mine, which made me look at him. "Let's go with 'Wild Horses' then."
I turned to hide the goofy grin on my face.
The band played an up-tempo song as couples got up to dance. The music was boisterous and the audience even louder. "Kate! It's too noisy! Let's go somewhere quiet! There's a veranda on the ground floor!"
"Well, okay. For a little while!"
Gunner bent down to whisper in my ear. "One love, one heart, one destiny."
He winked and held out his hand. "Bob Marley."
We stood in the elevator with two young women with long blonde hair and svelte figures wearing short, slinky black dresses. They huddled together, eyeing Gunner, not trying to hide it even with me standing next to him. He either didn't notice or was too polite to make eye contact. Their bold flirtation reminded me he was movie star gorgeous and could have his choice of women — so why me?
About the author: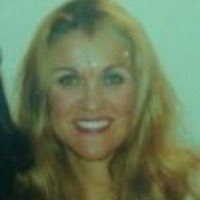 Author of the award-winning thriller, Pages in the Wind, Sally Saylor De Smet lives in San Diego, California. The daughter of a Naval officer, she was the shy kid who stayed in her room a lot, channeling her sensitivity into stories and art. Her writing explores emotions through intrigue and mystery. Her storytelling skills have been recognized by the psychiatric community and educators for blending fiction and psychology into a compelling narrative.