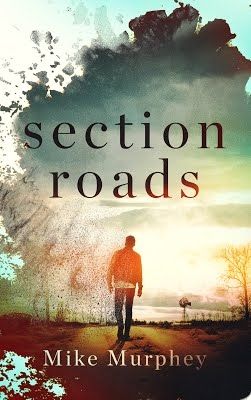 Coming of Age / Mystery / Humor
Date Published: June 8, 2019
Publisher: Acorn Publishing
When attorney Cullen Molloy attends his fortieth high school reunion, he doesn't expect to be defending childhood friends against charges of murder…
In a small town on the high plains of Eastern New Mexico, life and culture are shaped by the farm roads defining the 640-acre sections of land homesteaders claimed at the turn of the Twentieth Century. Cullen and Shelby Blaine explore first love along these section roads during the 1960's, forging a life-long emotional bond.
As junior high school band nerds, Cullen and Shelby fall under the protection of football player and loner, Buddy Boyd. During their sophomore year of high school, Buddy is charged with killing a classmate and is confined to a youth correctional facility. When he returns to town facing the prospect of imprisonment as an adult, Cullen becomes Buddy's protector.
The case haunts the three friends into adulthood, and it isn't until their fortieth reunion, that they're forced to revisit that horrible night. When a new killing takes place, Cullen, Shelby and Buddy find themselves reliving the nightmare.
Murder is an easy thing to hide along old country section roads.
"An ambitious, evocative small-town tale located somewhere between Peyton Place and The Last Picture Show." –Kirkus Review
Mike Murphey is a native of eastern New Mexico and spent almost thirty years as an award-winning newspaper journalist in the Southwest and Pacific Northwest. Following his retirement from the newspaper business, he and his wife Nancy entered in a seventeen-year partnership with the late Dave Henderson, all-star centerfielder for the Oakland Athletics, Boston Red Sox and Seattle Mariners. Their company produces the A's and Mariners adult baseball Fantasy Camps. They also have a partnership with the Roy Hobbs adult baseball organization in Fort Myers, Florida. They love baseball, fiction, cats and sailing. They split their time between Spokane, Washington, and Phoenix, Arizona. Mike enjoys life as a writer and old-man baseball player.